We are Cybersurf
An Ahmedabad –based web & digital agency specializing in creating value for businesses by nurturing digital experience for their customers.
Our approach
The story behind our journey
It all began with an idea and has been a realization process ever since. Designing and creating aesthetically pleasant digital assets, that influence business conversions positively, is an art. We have been loyal practitioners of this art of course, but the loyalty has come as a fruit of close observation of peoples' behavior, when they use the internet.
Might be interesting to state here, that the behavior has changed drastically over the years. The digital platform, initially, was a selling heaven, which gradually has modified into knowledge heaven. People now, surf the internet, view products and make purchase decisions with one sole aim – be helped. The one who offers that help, is the hero. The one who just sells another product,
is just an irritating space claimer that better be blocked out. We aimed at helping businesses become the former one. There has been just one strong belief ever since - that web assets have to be simple and people friendly on a primary basis. The fun has only grown and so has Cybersurf. Be a part of it.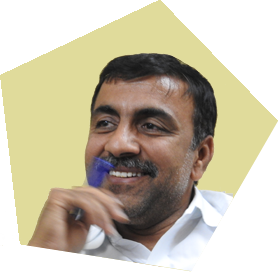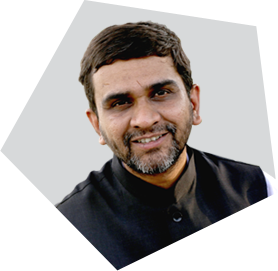 Solutions have to be consistent with changing times.
It is very important to think of an architecture which is robust and scalable. Well thought-of architectures make time-proof solutions that perform seamlessly."
- Chaman Chandak
Design comes from an experience and it should deliver experience.
For us it is not building a digital solution, but managing real life actions and aspirations from newer technologies"
- Samir Sanghavi
Culture
That enhances lives of our internal and
external stakeholders.
When you enjoy doing what you do, it comes out the best more or less, every time. That's exactly what we encourage in people we work with. Creativity and technical soundness are imperative to our service ecosystem.
Hence, everything we practice on and off workplace, are directed towards boosting these aspects.
Good is just good, excellent is better….We aim at thrilling. That's the best.
Putting off challenges just means piling them up. We hate piles.
We value others' time. That makes them value ours', which saves us a lot of time.
Debating and blaming have never straightened a bent pin. We discuss. That works for us.
Debating and blaming have never straightened a bent pin. We discuss. That works for us.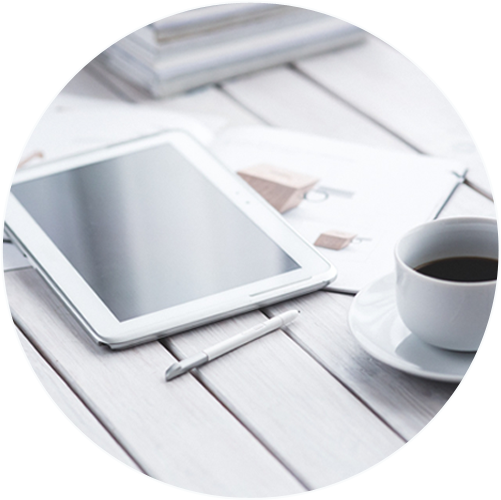 Oh yes!
We are great believers in
business wavelengths.
Heck! What are they?
Business wavelengths are essentially the professional version of personal wavelengths. When they match, awesome products are made, superb ideas materialize and age-long sweet relationships are forged.
When they don't quite fit, everything turns bitter and sour. No one relishes those tastes, do they? We are sure, you don't too. Hence we make it a point to assure that we work with businesses that have similar professional frequencies as we do.
Want to find your frequency?
Let's check out.
Is what you are doing your core liking, apart from being your core strength?

Do you strike a balance between visions and goals? Say, visions and goals?

Does you business add association value to everyone you are associated with?

Do you value goodness in humans, as much as you value their intelligence?
Did we fit in right? Yes? So let's catch up and
brew something that would change the world for good.
SCHEDULE A MEETING