DIGITAL
POPULARITY
The only one thing that can prepare you for the long haul is a well-known digital picture.
Start grooming your business for stardom with our strategic digital
marketing services.
KNOW YOUR PATH TO FAME
WHAT WE DO IN
DIGITAL MARKETING
Digital marketing is a hugely subjective term. It might mean keyword backed Google ranking for some, it might mean user-targeted promotion to others. To us, it means generating a thorough digital goodwill for a brand. It is challenging and we handle it through three routes.
Social Media
Marketing

Making productive use of the most lucrative platforms to stay in sync with your audience's thoughts.

Video
Marketing

Putting the power of visuals to work by hooking together concepts, execution, timing and routes.

Email
Marketing

Emails that communicate and convince, to convert cold leads into eager ones, ready to make decisions.

Paid Digital
marketing

Strategic investment plans to help you make the most out of all that paid online marketing has to offer.
Our Clients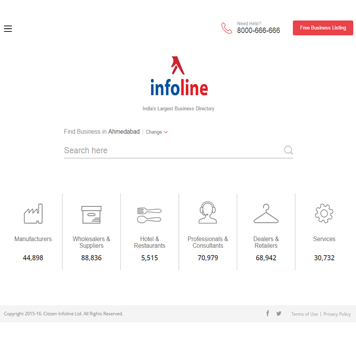 Infoline
We developed an online yellow pages portal showing business listings from 26 cities and more than 10 lakh businesses listed. The portal was powered by enterprise level backend software to list businesses. Filters were provided to show contextual local business listings.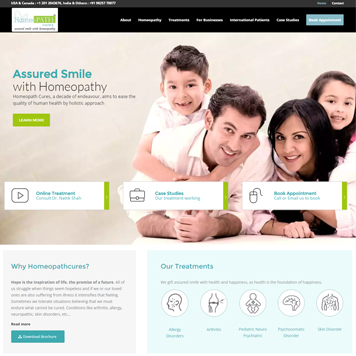 Homeopath Cures
Homeopath Cures required an effective online and digital presence. To enable ranking on Google for certain intention based searches, SEO campaign was carried out. Homeopath Cures' prime target was to provide online homeopathy treatment and to bring organic traffic from patients looking for Homeopathic Treatment.
HOW WE DO IT
OBEDIENCE TO SEARCH ENGINE ALGORITHMS
We stay abreast with what's new on Search Engine platters and manoeuvre our activities accordingly.
TARGET BEHAVIOUR RESEARCH
This involves thorough study about how online browsing behaviour is evolving and its impact on businesses.
TARGETED CONTENT GENERATION
Unique quality content in literature and graphical forms, fulfilling browsing needs of visitors is generated.
SEO-FRIENDLY DESIGN CONCEPTS
Designs that guide visitors to what they are looking for, serve the prime purpose of SEO. We are superb at that.
PAID
PROMOTIONS
We practice sensible investment into paid promotions, backed by targeted content and relevant graphics.
QUALITY LINK
BUILDING
Internal and external link building is crucial to any brand's authenticity check. We have a special team for it.
PENALTY
RECOVERY
Google penalty can be painful. Managing it without some expert help is more painful. We keep you away from the pain.
APPROPRIATE SOCIAL MEDIA TAPPING
We help you figure out which medium your audience is using and how you can use those media to stay connected.
OPTIMIZED FOR
MOBILE
SEO for mobile is about promising quality content in soothing styles on a smaller interface. We make it easy for you.
Our Digital Marketing
Beliefs are a tad different
And that is not for no reason.
People-focused instead of SEO-focused
We believe in doing everything for real human
beings. It is people who buy, search engines don't! It
makes more sense keeping people happy.
Keywords are good, stuffing is bad
That generally leads to spamming and you being
penalised. We strive tooth and nail to protect you
from penalties. Hence we don't support spamming.
Content is King, Design the Minister
And without a good minister, the King fails. Got the
point? We give equal weightage to the content and
the way it is being presented.